From Cracked Displays to Clogged Charging Ports – Pronto Arigato iPad Repair Specialist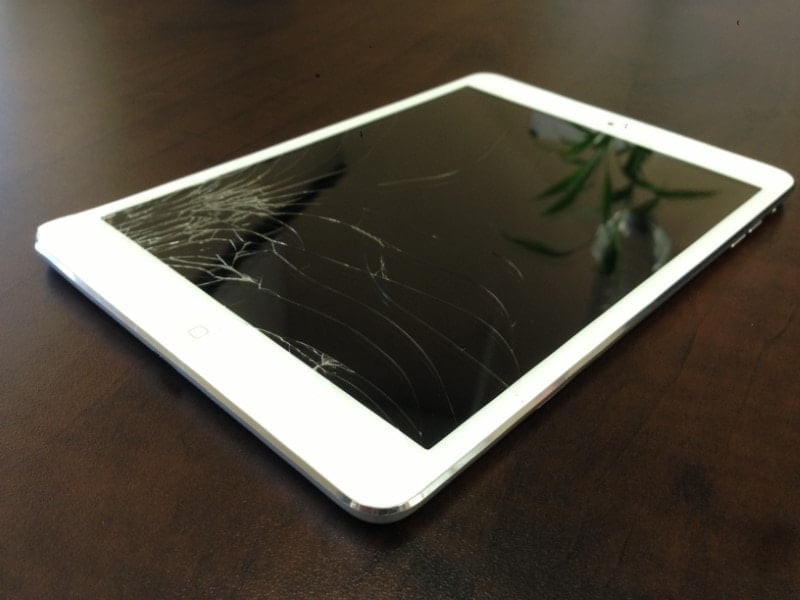 Still Looking the Internet to Find Out Why Your iPad Is Laggy and Slow? 
Here at Pronto Arigato, we appreciate how valuable your Apple iPad can be. It is essentially a mobile computer. We will always do our best to get your iPad repaired and delivered back to you within 24 hours.
Whether you rely upon your Apple iPad for work or simply cannot be without it for personal reasons, choose Pronto Arigato for the quickest and most reliable iPad Repair service in Singapore. We only use original quality parts with ready stock for all models in the market right now, so you can be assured of the quickest turnaround time.
Common iPad Issues You may Encounter (7 Parts)
iPad Repair Part 1 – Frozen Screen:
A common issue many users face, you may find that, from time to time, that your iPad screen freezes and is unresponsive to your touch. This problem is likely due to a specific app, but identifying the right one needs trial-and-error. If it consistently happens, you will have to take note of what apps you have running and try uninstalling one at a time to see if the problem could be resolved permanently. 
Alternatively, a restart to your device by pressing and holding the power button until you see the "slide to power off" on the screen may solve this. Simply powering it on the back, and if the Apple logo appears, it should work as per normal.
If a normal restart does not work, then a force restart may assist you. Simply press and hold the Power button and Home button at the same time for around 10 seconds. For newer iPads without the Home button:
Press and quickly release the Volume Up button
Press and quickly release the Volume Down button
Finally, press and hold the Power Button until the device restarts
If it stubbornly refuses to react to a restart or reset, then you'll need to try a restore. Plug it into your computer using the cable provided. Load up iTunes on the computer, select your iPad, choose the Summary tab, and hit the Restore iPad button. Do note this will erase your content, so you may prefer to choose Restore Backup on the Summary tab. Bear in mind that you'll lose anything you haven't backed up.
iPad Repair Part 2 – iPad Won't Turn On:
An issue many may face, by simply doing the force restart as per shown earlier, it should solve this problem with ease.
A straightforward reason for this might be simply due to an empty battery. Plugging the iPad onto a power source and let it charge up first before panicking might ensure you do not rush into thinking there is something wrong. Once an hour or so passed, you can try to power it up again and see if it works.
However, if your iPad turns on but gets stuck during startup, then plug it into your computer with iTunes running and repeat step one, except this time, don't let go of the buttons when you see the Apple logo, keep holding them until you see the recovery-mode screen. You should get the option to Restore or Update. Choose Update and it will try to reinstall iOS without wiping your data.
If none of this works, then it may be best to contact our iPad repair specialist to identify the issue and get to the bottom of it.
iPad Repair Part 3 – iPad Won't Charge:
If your iPad suddenly won't charge up even when plugged into a power source, it may create an issue that would make your device unworkable. Testing it when it is plugged into your computer may also signify if it's the iPad itself, or the power adapter instead.
You can see whether the USB port on your computer is charging it by looking at the battery icon on the iPad. If charged, a lightning symbol would appear, if not, then Not Charging would be beside it. Although some computers can't provide the power to charge your device, it is always there even if it is slow, so this is a good indication if your device is the problem or the wire.
Once you are done with that troubleshooting, then you can find an alternate wire or power adapter to ensure you don't spend too much.
It's always worth rebooting your iPad to see if that helps.
Some people report success after turning on Airplane mode, so it's worth a try.
If everything else is working yet your device still does not charge, then it is highly likely that there is a problem with your iPad. Either contact Apple or bring it to an Apple Store or a third-party repair shop as you will need an iPad repair specialist to look over it. It may be due to a damaged battery, or damaged charge port, both of which are easily repairable.
iPad Repair Part 4 – Slow Performance:
One of the most infuriating things you can encounter as a user when your iPad suddenly decides to run with some lags and not its usual self, it is usually due to having a multitude of apps running at the same time.
First thing is to double-tap the Home button and swipe up on each open app or game to close it. For new iPads without the Home button, simply swipe up from the bottom of the Home screen and pause slightly in the middle to open the recently used apps list.
Sometimes simply resetting the iPad may switch off all your apps currently running, so by following the steps in the first common problem, you can see if there are any other lags after doing so.
Generally, having at least 2GB of free space would ensure smooth operation, so to check how much space is being used, go into Settings > General > iPad Storage and check. To free up some space, you may need to delete some files or uninstall some apps. Worth nothing although at the beginning your apps do not take too much size, it will take space over time, so uninstalling and reinstalling might lessen the size.
Also, clearing your internet cache might quicken the device, so go Settings > Safari and tap Clear History and Website Data, then Clear History and Data to clear it, although it would log you out of websites you have signed into.
As a last resort, you might try a factory reset. This will wipe everything though, so make sure you back up first. If you do a factory reset, test the iPad without restoring a backup just to see if it runs any better. If you subsequently restore a backup and it slows down again, then you'll know the issue is with something in the backup.
iPad Repair Part 5 – Random Crashing:
Another common issue many faced is random crashing where an app spontaneously closes or your iPad suddenly restarts, which especially affects older iPads. Few easy troubleshoot may solve this. It is likely to be related to a specific app, so take note of what you are doing when it crashes and you should notice a pattern.
Firstly, do a restart as explained in the first point. This should reset your device and shut down all unnecessary apps, although it may not fix the problem altogether.
There is also the possibility that your iPad is not updated. Connect to the Wi-Fi and go to Settings > General > Software Update to ensure it has the latest software. 
Further, open the App Store and tap Updates and then update all of your apps.
If you start noticing that the crashes are due to Safari specifically, then maybe try going to Settings > Safari and tap Clear History and Website Data, then Clear History and Data. Note that this will log you out of the websites that you're logged into.
If all else fails, doing a factory reset may ensure your iPad stops crashing, though it will delete all your data.
If you're still having problems then try wiping the iPad with a factory reset and restoring it.
If none of the above has worked for you then try contacting an iPad repair technician to assist you. If you're able to reproduce the crash and you can take it in to a store to show them, then you will be able to get some help.
iPad Repair Part 6 – Slow Battery Charge:
The normal recharge time for your iPad should take around three hours if everything runs as it should. For the older models, the longest it would take is about four hours. Yet, many users report that it takes much longer than that to recharge their iPad fully. Here, there is a couple of easy-to-do tricks to speed up the charging process to get your iPad repaired at home.
Firstly, ensure your iPad is updated. Infamously, iPadOS 13 caused these types of battery charging issues. If the issue is with the OS, then nothing can be done until Apple improves the software and releases the new version. 
Checking your ports and connectors for any sign of damage, grimes that are blocking the entrance, or anything else that may interrupt the connection may also be the issue. If you are unsure, try finding another charging cable and see if it can return the charge to normal. Note that using an off-brand cable or charger to charge your device may also be an issue! Using the original version from Apple will always ensure the best results.
Make sure your iPad isn't trying to do a lot when you are charging it. Disconnect from Wi-Fi and Bluetooth or put it into Airplane mode first. Don't use your iPad when it's charging, and see how much this helps.
Always remember to make sure that your iPad isn't put in a particularly hot or cold place. This can damage the battery and cause long-term problems that can't really be fixed without a full replacement.
iPad Repair Part 7 – Boot Loops:
This is what we call it when your device gets stuck in a cycle of turning itself on and off for a couple of minutes. This is repetitive and continues in an almost seemingly endless loop. Personally, this cycle annoys most users and it tends to result from a bug in whatever app you were trying to use last. But there are other possible reasons for the issue to happen.
An update may be all you need, as it may be caused due to a specific app or your iPad's current operating system. If that is the case, all you can do is wait for the app or OS update to be released. A recent example of this happened in June 2020, when a version of iPad iOS caused iPads to boot loop unexpectedly while working, usually around a minute or so after starting up. Apple doesn't waste a second when it comes to releasing patches for these problems. Just keep an eye out for new updates. 
As with most issues you might face, doing a manual restart may solve the problem altogether. Follow the method given in the first issue and it may resolve it. If not, then a factory reset is your next best choice. Do note, however, that you back up all your important data before getting your iPad repaired.
Go into recovery mode. This feature prevents boot loops and opens the door for your iPad to fully update if your device is stuck in an infinite boot loop.
Why Bring Your iPad to Pronto Arigato?
It takes an extremely proficient and detail-oriented team with the proper skill and cares to execute proper Apple iPad repair.
Our Pronto Arigato iPad repair experts are prepared and ready to help you with any Apple iPad repairs that you need without delay. We do not like to keep you waiting and frequently we can get your Apple iPad repaired in less than 24 hours.
Leave your Apple iPad repairs in expert hands as we have handled thousands of cases over the years, repairing everything from early models of iPads to the latest models.
Our professional staff and experienced iPad repair technicians in Pronto Arigato are able to provide you with expert on-the-spot diagnosis and quality repair at your convenience, time, and place.
Once we are done with your iPad repair, you will be contacted as quickly as you can – you can also bring it in and have us give you a quick diagnosis for you in our HQ at Paya Lebar Square.
We pride ourselves on being a one-stop solution for all your iPad repair requirements. With numerous positive reviews from our customers, we strive to offer our services at competitive prices.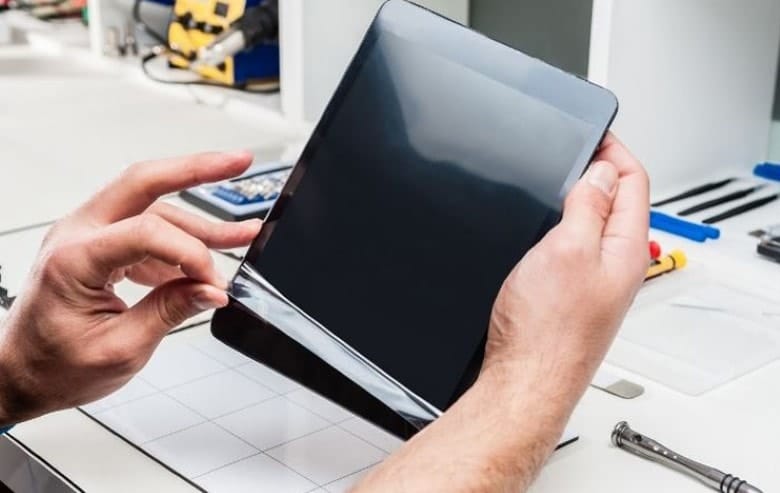 What Pronto Arigato Offers when you encounter an issue?
Experienced iPad Repair Technicians
As with any device with regular usage, there are many types of damages that your iPad could incur and our iPad repair technicians have seen it all: accidental damage from height, Retina display damage,  even water collected in the front and back cameras.
However, if you believe that you might have caused liquid damage to your iPad, bring your iPad to Pronto Arigato as soon as possible. Because, as with all water-damaged units, the sooner you bring in the device after the accidental damage is done, the more likely our iPad repair technicians are successful at fixing it.
Diagnostic Assessment
If your iPad is not working properly, come for a diagnostic assessment. Every fix starts with an examination that enables the technicians to determine what is causing the product to malfunction. After which, the user can then decide if they would like to proceed with repairing the device.
Rest assured that here at Pronto Arigato, you will always receive the highest level of service backed up by our commitment to a low labor repair fee, whether you have a cracked iPad screen, water damage, a stuck home button, or any charging or syncing problem with your iPad.
Fair-Price Guarantee
By selecting Pronto Arigato, you will be receiving the highest quality service for an affordable price. Our fair-pricing guarantee makes sure of that. You should never have to compromise on the performance or reliability of your iPad due to the repair costs involved. Every iPad we fix will also come with 2 months warranty period covering the fix, should the issue resurface after you leave.
Pronto Arigato iPad Repair Services For The Following
Faulty Storage
Operating System Issues
Unresponsive Display
Battery Replacement
Retina Display Replacement
Dead Pixel
Volume Rocker Issue
Water Damage
Camera Problems
Case Replacement
Logic Board Repair & Replacement
Charging Port Problem & Cleaning
How Much Will My iPad Repair Cost?
The repair costs usually depend on the model (from iPad 2, iPad Pro, iPad Mini to iPad Air) of your iMac, below is the range of price you would expect when you go for a repair:
LCD Screen: From $180
Battery: $115 – $125
Feel free to leave us an enquiry in order for us to
check your iPad
(only pay when you repair) or give you an accurate quote.
FAQs
What if my device is still under warranty?
Depending on the remaining duration of your warranty, the possible issues on your MacBook, and also the severity of the issues, let our team have a look and we will be able to advise you on the next course of action. Do give us a call so we can better advise you.
How long will the repair take?
For common issues, repairs can take up to 60 minutes. While MacBook repairs for more severe issues will require a pickup from your location straight to our office in Paya Lebar Square.
If you need your MacBook diagnosed quickly, you can come down to our shop directly, where we will be able to advise if you in detail regarding your MacBook repair requirements.
Are you able to do on-site repairs?
For total convenience & time savings for you when booking a MacBook repair technician from Pronto Arigato for your MacBook issues. Let our technicians from Pronto Arigato come to you instead.
You can book our professional iPad repair technicians and leave additional remarks through our contact form.
Am I able to purchase a new MacBook from Pronto Arigato?
Do take a look at our Shop Tab to look for the latest limited-time deals on MacBooks, iPhones, iPads and other devices.
Why does my MacBook batteries drain so fast?
A major problem with notebooks, laptops and MacBooks is the battery life. Batteries in our devices define how long we can go before rushing for our charging cable wire.
If the battery in your Mac notebook runs out of charge more quickly than you expected, check your battery's condition. See our article on how you can do that.
In need of emergency on-site repair? — We understand.
Let our technicians from Pronto Arigato come to you instead, our islandwide team of technicians can help save you time and hassle. You can submit a request here or call us at 9299 9626.
Tags: Apple, Mac, MacBook, MacBook Pro, MacBook Air, iMac, Mac Mini, Mac Pro, iPod, iPad and iPhone are registered trademarks of Apple Inc.