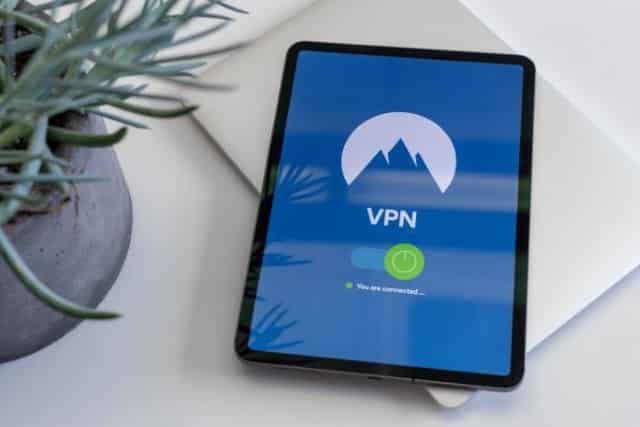 3 Types of Tablet Repairs
iOS/iPad Repair
We can assist you with the repair of any Apple tablet, such as the iPad Air, iPad Pro, or even the Apple Watch. Let us return your iPad to the high-functioning tool that your Apple product should be.
Android Tablet Repair
Do you prefer the clean Android experience of a Google Nexus, the elegance of a Sony tablet, or the high-powered characteristics of a Samsung Galaxy Tab? Our tablet repair technicians will diagnose and repair any Android tablet so that it works beautifully once more.
Microsoft Tablet Repair
Perhaps you use a Microsoft Surface to get significant work done. Our tablet repair service covers any Surface model. You can trust us to get you back to work in a timely manner with a smoothly running Microsoft tablet.
Don't throw away your money on a DIY screen repair kit. Our team will get the task done immediately at an affordable rate.
10 Common Issues Your Tablet May Encounter
The Android Tablet is not devoid of going through some issues. After a year, sometimes even less, there will be a problem that may cause errors for your device.
However, not all errors are deadly. Sometimes, there is a chance you can fix it without help, although if you are unsure how to go about it, you should look for professional help such as at Pronto Arigato.
The usual troubleshoot to fixing this is to simply turn off your device and restart, but there is more than one way to fix this. Some of the common issues you may face are:
Tablet Repair Part 1 – Won't Turn On or Off:
A common problem many users faced is when your Android Tablet will just freeze, with the inability to toggle on or off. Whenever this issue happens, trying to switch the screen off by pressing the lock screen never does what it is supposed to do.
The quickest way to fix this is simply to press the power and lock key at the same time, holding it for 8 seconds. This is a power on/off backup for when the actual one does not work.
Tablet Repair Part 2 – App Issues: 
Applications are something we use every day, whether games or social media. However, those very apps sometimes refuse to work as per normal. When this happens, your whole screen may freeze, or it may even be unable to shut down. There will be times where your device will give you a notification that the app isn't working, but sometimes it probably would not.
If these notifications are shown, a simple tap on the Force Close button would usually shut down the app. Just let the app reset for a bit, and reopen the app and it should be running as per normal. If there is no warning popping up, then open the multitask menu and swipe it away to force close it.
If Force Close does not work, and your app keeps on crashing even after doing that, then there may be a different issue causing this problem. Developers release updates to their app constantly, bettering their apps at any time. If your app is not updated yet, then it might be the reason for the constant shutdowns. If your device does not have automatic updates turned on, then manually go in and update the app. Doing this should solve the issue without any trouble.
Tablet Repair Part 3 – Music Won't Stop Playing: 
There will be times where your music application for your device suddenly refuses to stop playing your music. Even when you try to tap pause on it from your lock screen, it may not register and still continues playing it. 
If this is happening, you may have to go back into the app itself to try and hit the pause or stop button. This should ensure your music stop, as it may be due to the lag in your device itself, making it unable to process the need to stop the music. You can get to the play controls through the app, on the lock screen, and sometimes in your notification area.
If this doesn't work, you can try shutting down the app, and if that doesn't work, you can try to restart your tablet.
Tablet Repair Part 4 – Stuck in Portrait Mode: 
Another common issue many faces with a Tablet is when your device is unable to switch from Portrait mode to Landscape. It may sometimes be due to the app itself being unable to actually be in Landscape mode, so it is best to check if that is the case.
If that is not the case, then going into your settings and checking if the orientation lock has not been activated might be the answer. This prevents your device from switching modes, as some people have this on when they use their device while lying down to avoid having to keep switching between the two orientations.
Turning this off should easily fix your screen, and give it back the ability to switch between the two modes with ease.
Tablet Repair Part 5 – Wi-Fi Problems: 
One of the most common issues is actually the connection to the Wi-Fi. Although your Wi-Fi is working and other devices are connected, only your Tablet is unable to do so.
If this does happen, then a simple troubleshoot for this is to turn on the Airplane mode for your device, giving it about thirty seconds to a minute, turn that off and it should try to reconnect to the Wi-Fi again. On the other hand, you can simply restart your entire device, but this would avoid you needing to do so as it should fix the issue at hand.
Tablet Repair Part 6 – The Touch Aspect of the Touchscreen Doesn't Work: 
A rather major problem that many users face is when the touch screen for your Tablet suddenly refuses to work. As with most devices these days, it creates a very tedious issue as, without proper knowledge of it, it is a good chance you would be left wondering how do I make this work again?
If you dropped your device or it fell off a table and the screen is cracked, then the best way is to actually bring it to a professional, so that they can repair it as doing it on your own may not be the wisest course of action.
But there is no screen damage or at least one that is not visually seen, giving your Tablet a charge may fix it. There are times when your battery is low, the tablet is unable to run at its peak capability. Plugging your device and letting it charge for a moment may let you regain the ability to use the touchscreen again.
Tablet Repair Part 7 – The Screen Is Too Difficult to See: 
When your device suddenly decides to be at the lowest brightness, making you squint at the screen as hard as you can but you are still unable to see it, it usually is not your eyes giving way. You can simply turn up the brightness within the setting app, and it should fix it.
It is worth noting, however, that Android Tablets comes with a very small light sensor on the front of the device. Most recent tablets have this, which can detect how bright or dark the light you are currently using it in, and it will compensate for the brightness to ensure your battery life is not being wasted, although it is very rarely ever accurate.
Even covering your sensor with your fingers may make the device believe you are in the dark, and it dims the screen to adjust to the brightness level you are in. It is a feature that many people find annoying, preferring to actually adjust to their own accord so as to avoid having to constantly deal with the sensor trying to determine the brightness level you are in.
The good thing is that Android has not made this necessary, so you are able to still turn it off. Going into your settings and disabling it should ensure you don't suffer from the screen going from bright to dim, and gives you the ability to manually change the brightness.
Tablet Repair Part 8 – Battery Keeps Running Out: 
One of the common issues not only faced by Tablets, but any other electronic devices is the Battery. Generally, users will comment on how the battery runs out too quickly, and while a faulty battery may actually be the cause of this, there are certain things you are able to do to boost your battery power, giving it a little bit of juice.
The easiest place to start with is by adjusting your brightness. As stated above, turning off the automatic brightness will drain your battery as it does not compensate for what level of brightness you put it in. The brighter it gets, the more power your battery uses to do so. 
Another setting that may drain your battery more is the Location Service. Like most apps these days require access to your location, every time you use an app that does so and runs in the background, your battery life would not be able to last as long. Turning such unnecessary location tracking off should prolong your battery life.
The Battery Saving Mode is very common on most recent tablets, located in your settings. This will automatically dim your brightness, turn off some of the locations, turn off the ability of your app to refresh in the background, and even limits the notifications you receive. If you are unsure which uses location tracking, then this will probably be the simplest way to deal with your battery issues.
Tablet Repair Part 9 – Tablet Isn't Charging: 
Whenever you are unable to charge your Tablet, it will send you into a panic since your device might be in the last leg of its battery. It is a problem that you need to figure out how to fix, as it may lead to other problems as well.
If you are using a USB cord that is plugged into your computer to charge your device, then it is essential to ensure it is plugged into the right socket. If you are unsure which one of them is the problem, then try plugging it into another device to see if it charges. Make sure your computer is also turned on as when it is off, there is no power being transferred into the Tablet.
If neither the wall socket nor the computer is the problem, then the next best guess is to check the cord itself. More often than not, charging cords are very flimsy and would not last long. They can fray easily, exposing the wires and ruining the connection of electricity used to charge your Tablet. The easiest way to deal with this is to buy a new cable, usually not an expensive thing to do.
Worth noting that should you be using an imitation cord, it might also be an issue. Always buy the original cable so that you have no need to buy cords one after another, as the imitation tends not to last longer. Some Tablets have no USB cord to charge, some having their own special charging tablet.
Tablet Repair Part 10 – Gets Too Hot: 
Overusing your Tablet might cause the heat to build up and eventually overheats. It is a very common report you hear within news outlets, where reports of phone brands overheating and exploding.
It is quite normal for your device to overheat if you are using a lot of apps at once, especially those that drain your battery life more than usual. As more charge is needed to power the device to run those apps, it would grow hotter than usual, and the best way to deal with this is to ensure you take a break from using it to let it cool off.
However, if you are not even using apps that take too much power, yet your Tablet is still overheating, taking it to a professional might be the wisest action. This is usually due to something within your device malfunctioning, and any attempt to fix it on your own may actually be dangerous. Having someone checking it and fixing it for you may save you the trouble of seeing your Tablet destroyed.
The Last Resort
If you feel you have tried your best in fixing it on your own, and nothing does it, and yet you still do not wish to send it for professional help, there is the last option you can opt for to see if it works.
The complete wipe of your Tablet and resetting it to its original factory settings might be the final method that may successfully return your device from any issue. This means it will revert any software within your device to when you originally bought it.
Please note doing this, it is imperative to back up your Tablet as it will totally wipe out every date you have within. Once you do the reset, you should be able to restore your device to that backup.
To do this, follow these steps:
Go to the settings app.
Go to backup and reset.
This will back up your data to make sure that you don't lose it all in the resetting. Then you will actually follow through with resetting it.
Click factory data reset.
Choose either reset tablet (or reset device button depending on which device you have).
You may need to unlock the tablet at this point if you have extra locks.
Click erase everything (or delete all depending on which device you have).
Once you complete these steps, your Tablet will be reset to its original settings and hopefully will also fix your problem.
Why Get Your Tablet Repaired in Pronto Arigato?
Leave your tablet in safe hands as we use a simple process yet comprehensive and detailed stringent 15-point checklist for every tablet device. It takes an extremely proficient and detail-oriented tablet repair technician and support team to provide tablet repair services.
Tiny screws secured by adhesive and costly components make up the internals of the tablet. Engaging a less experienced Tablet repair technician to work on your device can render it useless.
Our professional staff and experienced tablet repair technicians in Pronto Arigato are able to provide you with expert on-the-spot diagnosis and quality repair at your convenience, time, and place.
We pride ourselves on being a one-stop solution for our consumers and their tablets. Our repair services cover a range of devices from Apple tablets, Samsung Tab, Samsung Galaxy Tab to Sony Xperia Tablets. With numerous positive reviews from our customers, we strive to offer our services at competitive prices.
What Pronto Arigato Offers when you encounter an issue?
Experienced Tablet Repair Technicians
As with any device with high usage, there are many components that can be damaged in a tablet, the OLED screen, charging ports, or even the volume rocker.
However, if you believe that you might have caused liquid damage to your tablet, bring the device to Pronto Arigato as soon as possible for a thorough examination. As with all water damage units, the sooner you bring in the tablet after the damage is done, the more likely our tablet repair technicians are successful at fixing it.
Diagnostic Assessment
If your tablet is not behaving and working properly. Come for a diagnostic assessment. Every fix starts with an examination that enables our tablet repair technicians to determine what is causing the product to malfunction. After which, the user can then decide if they would like to proceed with repairing the device.
Rest assured that here at Pronto Arigato, you will always receive the highest level of service for tablet repairs backed up by our commitment to a fair labor repair fee, whether you have a cracked screen, water damage, battery issues, virus attack, display problems, or any difficulties that you may have.
Fair-Price Guarantee
By selecting Pronto Arigato, you will be receiving the highest quality tablet repair service for an affordable price. Our fair-pricing guarantee makes sure of that. You should never have to compromise on the performance or reliability of your tablet due to the repair costs involved. Every device we fix will also come with a 1 month warranty period covering the fix, should the issue resurface after you leave.
FAQs
What if my device is still under warranty?
Depending on the remaining duration of your warranty, the possible issues on your MacBook, and also the severity of the issues, let our team have a look and we will be able to advise you on the next course of action. Do give us a call so we can better advise you.
How long will the tablet repair take?
For common issues, tablet repairs can take up to 60 minutes. While MacBook repairs for more severe issues will require a pickup from your location straight to our office in Paya Lebar Square.
If you need your Tablet diagnosed quickly, you can come down to our shop directly, where we will be able to advise if you in detail regarding your tablet repair requirements.
Are you able to do on-site tablet repairs?
For total convenience & time savings for you when booking a tablet repair technician from Pronto Arigato for your MacBook issues. Let our technicians from Pronto Arigato come to you instead.
You can book our professional tablet repair technicians and leave additional remarks through our contact form.
Am I able to purchase a new Tablet from Pronto Arigato?
Do take a look at our Shop Tab to look for the latest limited-time deals on MacBooks, iPhones, iPads and other devices.
Why does my MacBook batteries drain so fast?
A major problem with notebooks, laptops and MacBooks is the battery life. Batteries in our devices define how long we can go before rushing for our charging cable wire.
If the battery in your Mac notebook runs out of charge more quickly than you expected, check your battery's condition. See our article on how you can do that.
In need of emergency on-site tablet repair? — We understand.
Let our technicians from Pronto Arigato come to you instead, our islandwide team of technicians can help save you time and hassle. You can submit a request here or call us at 9299 9626.
Tags: Tab, Tablet Repair SingaporeTablet