Not a lot of people can go a day without their computer. We are not judging. Computers are and have been an important part of our lives for a long time now. There is no going back. But every now and then, your computer may be willing to live a day or even more time without you. We cannot exactly blame it now, can we? How long is it going to just keep working without having any issues? There will come a time where you have no choice but to look for a good computer repair service for your device. But how are you going to do it?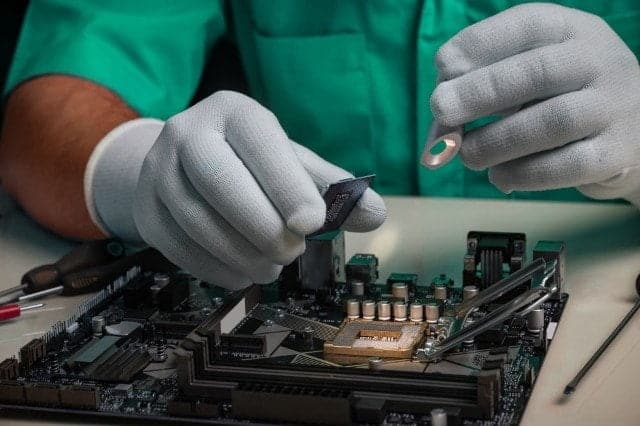 There is almost nothing you cannot find online and computer repair professionals are one of them. But are you going to just give away your device to be repaired to the first company you see on your search result? Of course not. No one would do that. You need your device back and in a good condition, right? So how to look for a good computer repair service in Singapore? We can help you with that in this blog. Along with that, you are also going to see why we – Pronto Arigato (Best Macbook repair in Singapore) – fall into that category. Let's get to it, shall we?
Why is Pronto Arigato a reliable computer repair service in Singapore?
Like we mentioned in the beginning, it is easy to find any computer repair shop or company online. You just need to keep an eye out for the good and reliable ones. So let's take a look at why Pronto Arigato is reliable and one of the best computer repair shops in Singapore.
60 – Day Warranty period for repair services:
A lot of repair shops and companies don't offer a warranty period for the repairs they agreed to do on your device. But a good and honest one will always keep in mind that they need to offer the services in the best way possible. We always have the habit of asking if a certain device has a warranty period before deciding to buy it. The same thing applies to the computer repair done by Pronto Arigato – Laptop repair in Singapore.
We provide a 60 – Day Warranty period for all the repairs and not just a computer repair service in Singapore. You can enquire more about how this warranty works by directly contacting us.
Also read: Best quality iPhone repair in Singapore – Alternative to Apple with same procedures
On-site repair service:
On-site repair service is one of the most demanded and used repair techniques these days. A lot of people just do not have the time or the convenience to travel to the best computer repair shop they can find to repair their device. For those people, an on-site repair service is a lifesaver.
Pronto Arigato (Desktop repair) offers on-site repair service for a lot of devices including computers. From upgrading parts to motherboard damage service, we provide any of the services we can on the site. We also pick up and deliver your device. We pick up the damaged device, repair it in our technical space and deliver it right away. This process isn't being provided by most of the computer repair companies in Singapore.
Fair-price guarantee on repairs:
Yes, no one should choose a computer repair company just because they offer services for a small cost. But the price is one of the important things that everyone puts on their list to determine the best computer repair company.
Pronto Arigato has a motto to charge the customers only fair prices for the repair service. We're convinced that you're receiving the maximum quality repair for the best price by selecting Pronto Arigato – your trusted and recommended MacBook Repair Specialist.
Our fair-pricing guarantee makes sure of that. We don't think you should ever have to compromise your devices due to cost.
Best spare parts in quality:
If you are experiencing any major computer repair or issue, you probably will need a part replacement. Some of the most common replacement services are battery replacement, keyboard replacement, screen replacement. For these kinds of computer repairs, you will need to make sure that the spare parts that are being used are of good quality.
Pronto Arigato uses the best quality spare parts, not just for computer repair, but for all kinds of replacement services. We always make sure that the replacement services are done right by the best parts.
Also read: Best iPad replacement service Singapore at Pronto Arigato
Free diagnostic assessment:
Have you ever struggled to determine what exactly is the problem that your device is facing? A lot of us have. In such cases, most people are afraid to ask professionals to take a look. Because most of the professionals do not just take a look at the device but will also persuade you to fix it with them.
Pronto Arigato offers a free diagnostic assessment for everyone. We will thoroughly check your device for any computer repair or problem. After determining the exact issue, you will get to know what it is and we will not force you to give the device to only us. It will be completely your choice whether you want to have a computer repair service or not.
Expert services:
There are lots of different versions of a computer, but our professional technicians have observed it all. Should you need a computer repair, we have the parts and services you seek.
If you believe that you might have caused water damage to your computer, bring your device to Pronto Arigato as soon as possible. With all water damage cases, the sooner you bring in the device after harm is done, the more likely our technicians are successful at fixing it.
We promote a community of continuous learning here at Pronto Arigato, so every time Apple releases a brand new solution, we're the first to understand how to repair it.
And last but not least, you can also check our Google reviews to finally confirm that what we are saying is true. We always try to ensure that the customers have the best computer repair service and all other repair service experiences with us. So if you are looking for a reliable computer repair company, Macbook, Desktop, and Laptop repair, we are here for you. Visit our site – Pronto Arigato (Macbook and laptop repair) now.