Got a lot of data and information in your device and want to know how you can recover just in case it gets lost? Or already lost them and desperate to recover those files in any way possible? Either Way, this post is for you. We are gonna explore the main categories of data recovery like data recovery from iPhone, best data recovery software etc.
So if you are looking for a clear blog to know about these things, continue reading.
What is data recovery?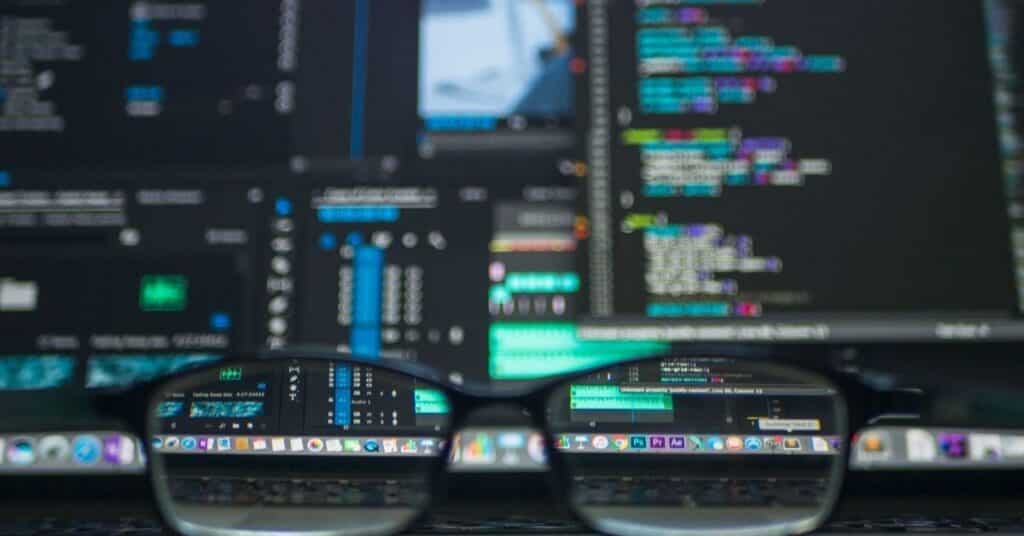 Data recovery is what the term specifies. Recovering data with or without the help of a professional. There are two main types of data recovery you should know before getting into the process of simple data recovery. The two types of data recovery are termed Logical Data Recovery and Physical Data Recovery.
Logical Data Recovery is the kind of data recovery that can be performed by anyone with the help of software. Like accidentally deleting some files or media and recovering it through some good software.
Physical Data Recovery is the kind of data recovery that cannot and should not be performed by anyone except the professionals. Because these types of data recoveries need training like replacing parts and figuring out what the core problem is by accessing the hardware properties.
So now that you know the basic information about data recovery, let's see the tools and software you can use.
Also read: How Can I Recover My Data for Free?
Best software for data recovery from iPhone
Wondershare Dr Fone Data Recovery: From messages and contacts to media like photos and videos, you can recover almost anything by using Dr.fone. It also supports devices like iPad, iPod touch and more.
ApowerRescue: Being one of the best software for data recovery from iPhone, you can select and recover your desired files without any long process.
Stellar: One of the popular data recovery software for the iPhone is Stellar and it offers various amazing features. From SD cards to USB drives, you can recover all of your lost files with Stellar without any trouble.
Best software for data recovery from Android
Tenorshare UltData: This android data recovery software is compatible with about 6000 device models like Samsung, Xiaomi, and many more. You can recover files, messages, photos without any hassle in a few simple steps using this.
iMyFone: One of the best things about this software for data recovery software android is that you can recover your lost files even if your phone is broken. From WhatsApp data to contacts, you can access and recover all of your files without following a long process.
PhoneRescue: This android data recovery software helps you in recovering your deleted or lost directly into your phone again. Another one of the best things about phone rescue is that the process of recovering data doesn't take long at all. You can be done in minutes most of the time.
Also read: 7 essential DIY Laptop repair tool kit
Data recovery software for windows and Mac
Stellar: Stellar is the best data recovery software for almost all devices. Including windows and Mac. The types of files you can recover with this software include photos, call history, videos, messages and much more.
TogetherShare Data Recovery Software: This data recovery software can be used for windows, Mac and even iPhones. From important documents to sensible photos, emails, you can recover all of them with TogetherShare.
Wondershare Recoverit: Have a pc that crashed and cannot risk losing your data? This should be your choice. Wondershare lets you recover all that important data with just a few steps and supports at least 1000 file formats.
But if you do not need to recover any documents or complicated files and just wanna recover some lost photos, we got your back on that too.
Best and free photo recovery software
EaseUS Data Recovery Wizard: From accidental deletion of photos to devices being corrupted which resulted in not being able to access the photos, EaseUS can solve all of your photo-related problems. It supports tons of graphic formats such as JPEG, GIF, PNG etc and it is very easy to use.
PhotoRec: This is the best photo recovery tool to use if you are looking for an open-source program. It can be hard for beginners to understand the process, but with use, anyone can get the hang of it.
Recover My Files: The ideal photo recovery software for windows users is Recover My Files. It is easy and simple to use and can recover your photos from SD Cards, USB drives and much more.
So those are all the different types of tools and software you can use to recover data from any device possible. But remember, if you think it is too complicated and do not understand the means of that software, do not engage. Just find a good and expert data recovery shop or person to do the work for you.
In Singapore and looking for the best data recovery service? Visit Pronto Arigato!
Pronto Arigato
Pronto Arigato is a best rated and highly reputed laptop repair and data recovery agency in Singapore. We have the name Pronto for a reason and you can figure out why by choosing our service. We provide almost all kinds of repair needs for iPhones, Laptops, Macbooks, Desktop and so much more.
It doesn't just end there. We also sell new and refurbished devices like Macbooks, iPhones etc at the best quality possible. So, if you're in the neighbourhood, give us a visit and get a free diagnostic assessment without any hidden charge to figure out your device's problem.
Happy recovering!