Mobile phones have become a necessity in life rather than a luxury. There has been news about iPhone 14 release date which has excited all aspiring iPhone 14 pro buyers. If you are crazy about new technology and cant wait to know iPhone 14 release date, then this blog can be the right place that you have landed. Read more to find out about various iPhone 14 release dates and iPhone 14 leaks.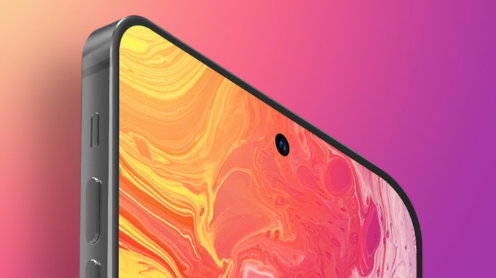 When is the iPhone 14 release date?
It has been rumored that iPhone 14 release date can be around September of this year as iPhone 13 was released at the same time in 2021. Those who are waiting for the release of the iPhone 14 pro and its other models have to wait until then as the iPhone 14 release date have been not yet relieved by the apple company.
Expected price
With the iPhone 14 release date, there have been some talks about the prices as well. The rate of iPhone 14 models is predicted to be in these lines.
| | |
| --- | --- |
| iPhone 14 | S$1095.55 |
| iPhone 14 Max | S$1232.67 |
| iPhone 14 Pro | S$1506.90 |
| iPhone 14 Pro Max | S$1644.01 |
Price information along with iPhone 14 release date
What is different?
Those who think that iPhone creates models which have no visible difference, then this time there is a clear separation between iPhone 14 pro and iPhone 14 mini. Apple company wants people to go for the superior model of the iPhone 14 pro which is why they have done it. Look more to get its different features news as you have already read iPhone 14 release date.
There have been talks about redesigning the entire iPhone 14 pro max and its subsequent model in a few iPhone 14 leaks. Read more on iPhone 14 leaks to know in detail about the features.
Tech wizards are guessing that this time the iPhone 14 is going to have titanium edges which will make it stand out while comparing it to others.
In iPhone 14 leaks it is being stated that there is no news of the iPhone 14 mini to be launched. It is going to be four Apple 14 phones, which will be sold to the public.
iPhone 14 Max is going to be released in the place of the iPhone 14 mini as it is going to be much more affordable for people, and they will get the luxury of using iPhones.
There is supposed to be no camera notch which started when iPhone X was released. Instead, this will be replaced by a pill-shaped cutout.
Changes in the notch will just happen with iPhone 14 pro and iPhone 14 pro max. The other two models will have a similar cutout as iPhone 13.
The good news for iPhone 14 buyers is that there is no finger id in the phone instead there will be only face scanning. The new iPhone will scan even when the face is covered inside the mask as well. Get information about iPhone touch screen not responsive for a quick solution.
Along with iPhone 14 release date, there are also iPhone 14 leaks that this time it is going to be thicker than other iPhones. They have ditched the policy of slimmer being better and have started to manufacture thick phones now.
As there has been major progress when it comes to technology, there are talks about iPhone 14 pro max, iPhone 14 pro, and max to have virtual sim cards. It implies that there will be no slot for a sim card in iPhone 14 this time.
The pro models will enjoy an LTPO display tech which will help the users to save a lot of battery, and they can refresh in a much faster way.
The iPhone model is famous for the clarity it gives in its camera. With three models other than iPhone 14 which will possess a dual-lens one, the phones will have a triple-lens camera that can click any picture in high-quality. Both the pro models will have a 48 MP camera.
The video quality in this iPhone will be 8k video recording which is a new introduction in the series of iPhone. It will also have periscope-style zoom according to iPhone 14 leaks, which will give a larger zoom option to its users.
iPhone 14 and max will have an A15 Bionic chipset, but iPhone 14 pro and iPhone 14 pro max will get an up gradation in the form of an A16 processor which is said to Ming-Chi Kuo (a famous apple analyst). Read more on iPhone storage quick-fix solution.
The new iPhone 14 is supposed to have a car accident detection system that is supposed to dial the emergency number as soon as the car meets with an accident. It can be a feature that is included in the iPhone 14 model.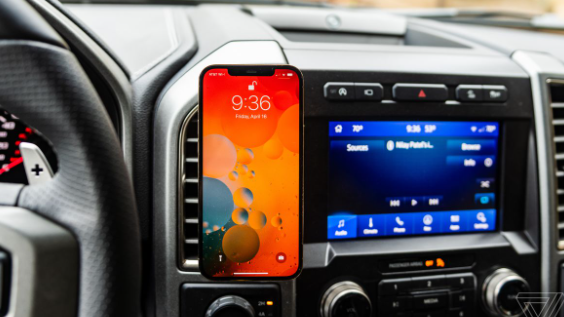 This iPhone can have 6E connectivity which will make your phone faster as it will have high speed when it comes to AR and VR. This time Apple is trying to work hard on its virtual reality features to give its users a great experience.
Check more differences between the pro and normal model by clicking here for more iPhone 14 leaks and iPhone 14 release date.
Display information
| | |
| --- | --- |
| iPhone 14 | 6.1-inch display |
| iPhone 14 Max | 6.7-inch display |
| iPhone 14 Pro | 6.1-inch 120Hz display |
| iPhone 14 Pro Max | 6.7-inch 120Hz display |
iPhone 14 release date and display
What to do with your old iPhone?
If your previous iPhone is facing some issue and you need to save some bucks, then check out Pronto arigato and get it fixed in no time.
It is a one-stop solution to repair all your electronic devices if you stay in Singapore. They are experts in the work that they have been giving to their customers which has aided numerous people to get useful help.
It is better to use your previous phone if there is a small default in it as iPhone repairing can be done by these as quickly as possible.